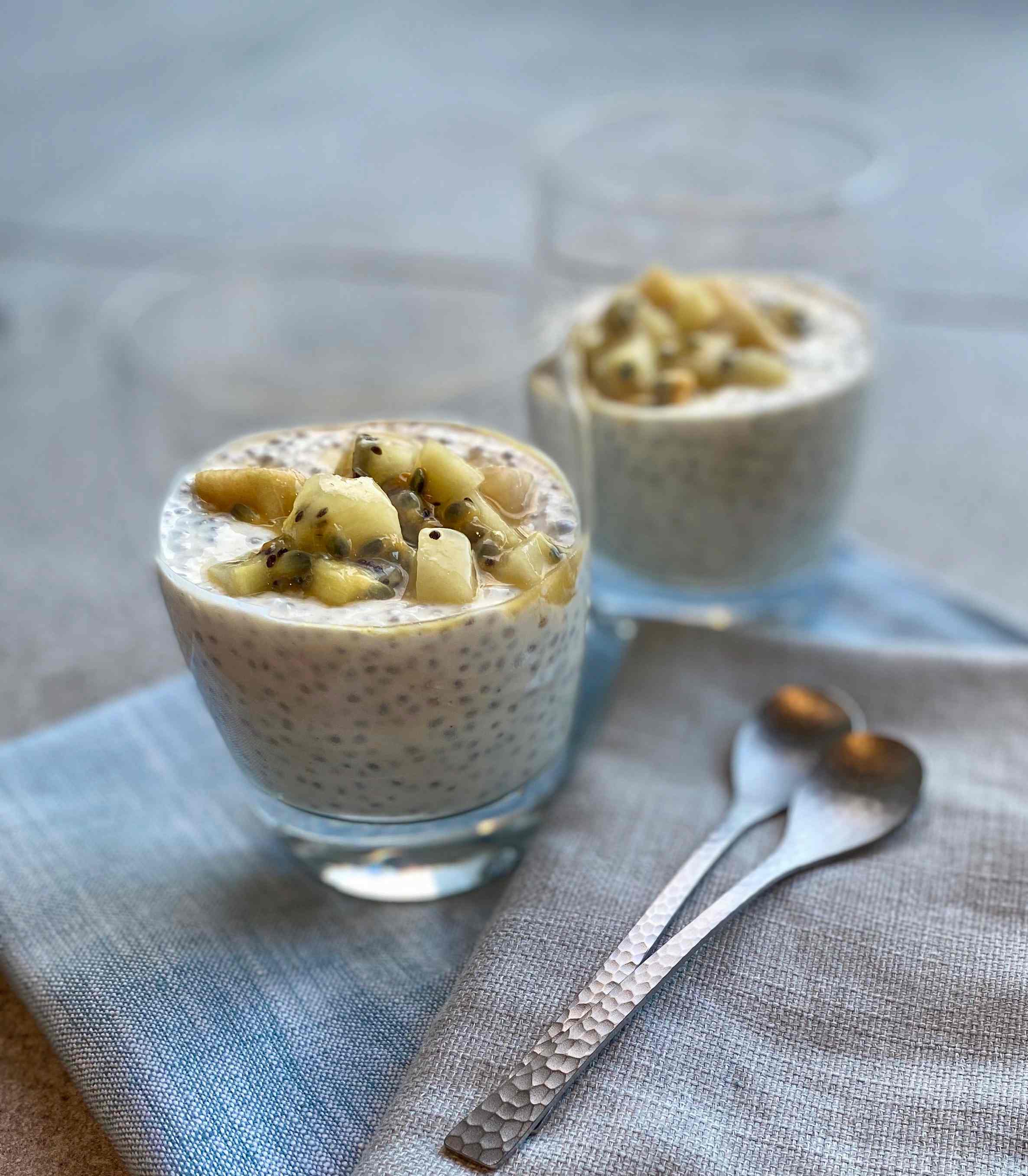 It's feijoa season here in New Zealand and new season golden kiwifruit are also hitting our stores. To make the most of the season, I've made this 'kiwi' chia pudding that is high in fibre and should be easily tolerated from those on the soft diet onwards. Its great put into a jar to take to work, and will keep in your frige for 2-3 days.
Prep: 10 Minutes
Portions: 2 Cups
Ingredients:
3 tbsp chia seeds
1 cup unsweetened protein plus soy milk (you could also use cows milk)
2 tsp vanilla essence
2 tsp desiccated coconut
1 cup plain high protein yoghurt
1 golden kiwifruit, peeled and diced into small pieces
1 feijoa, peeled and diced into small pieces
2 passionfruit
1 tsp lemon juice
Method:
Mix the chia seeds, soy milk, vanilla essence and coconut together in a small bowl. Allow to sit for 5 minutes, then mix again as the chia seeds begin to absorb the liquid. Cover and refrigerate overnight (or for at least 3-4 hours)
When ready to serve mix the yoghurt into the chia mix until well incorporated
In a separate small bowl, combine the kiwifruit, feijoa, passionfruit and lemon juice
To serve, spoon the chia mix into a small bowl or ramekin of choice, top with a few teaspoons of the fruit mix and enjoy!